ADSL Wireless Router buying guide.
October 16, 2012 | by techlineinfo.com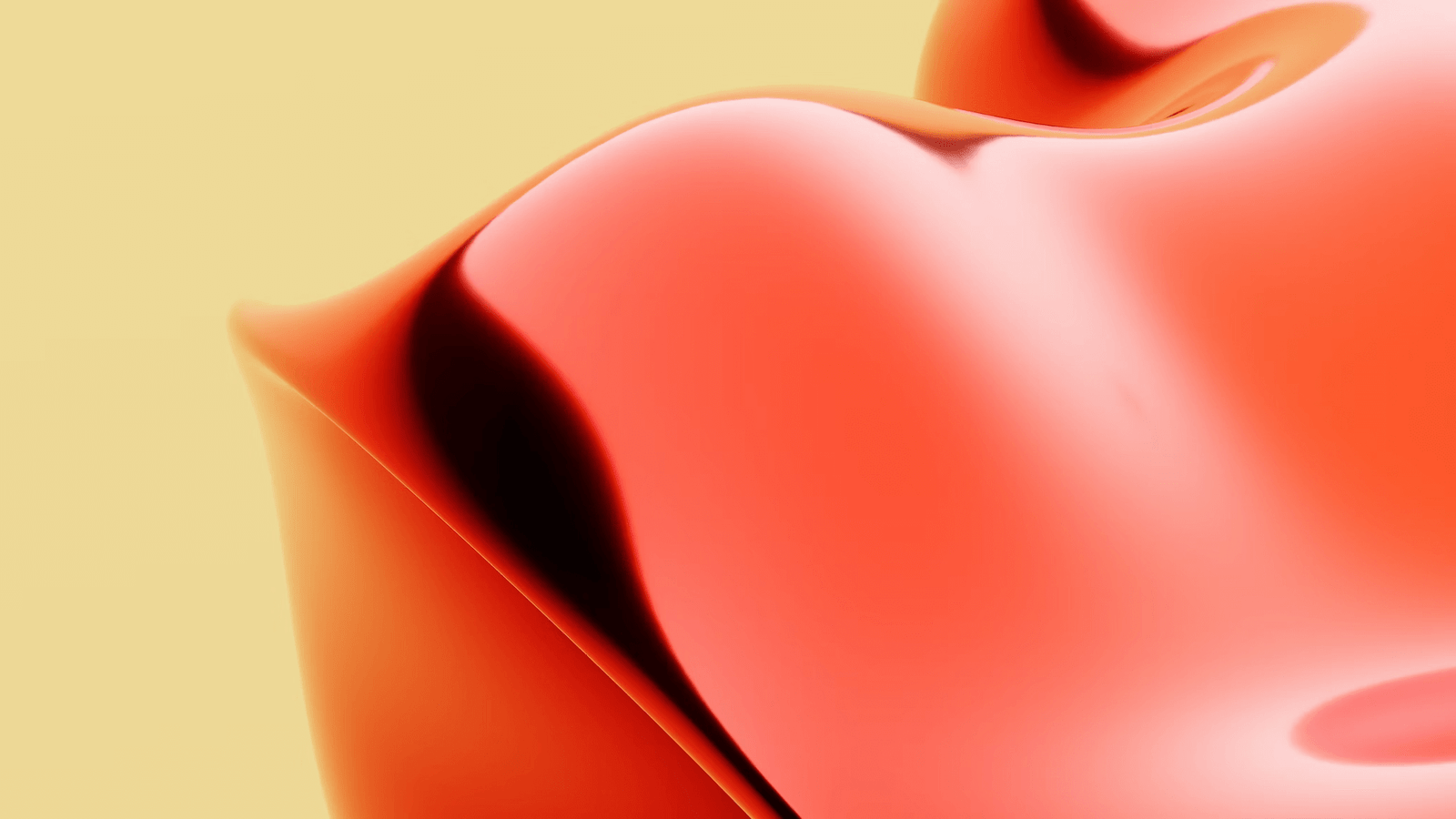 I've published several articles on ADSL modems, Router configuration , Security settings etc in this blog. Choosing a best Wireless routers among various brands and models is  a daunting task. To select a better router, you must analyze your requirements and understand the basic features of a Wireless Router.
Difference between a Normal Router and an ADSL Router: ADSL router is simply the combination of an ADSL modem and a router. Router is a network device which connects two computer networks. In home networking scenario a router connects your home computer network to the network of internet service provider.
Note: In this article we cover ADSL modem cum home routers only.
Need of a Wireless Router
As the name suggests Wireless routers facilitates wire free network connection between router , PC, Tablets, Smartphones, Gaming consoles. Normally all smartphones, Tablets and Laptops have inbuilt wireless adaptors, but in desktop computers  you have to add wireless network cards separately. If you want to use Laptop, smartphones and tablet in your home network, no other option than a  Wireless router. One notable point is that nowadays price difference of basic WiFi router and a normal router is marginal. Hence it is advisable to go for WiFi router considering the future requirements also. In India you will get basic ADSL Modem cum router for a price starts from Rs 1500/- or below.
Speed
One of my readers asked a basic doubt- "My ISP gives maximum 8 Mbps, then why should I go for a router which gives 300 Mbps speed". What is this 150 Mbps, 300 Mbps speed featured by Wireless router brands? This speed has nothing to do with your internet speed. The speed figure featured in a router is is the data transfer speed of your internal network, means the data transfer speed between your PC and Router or PC to PC via router. If you are using several PCs or devices in your Wireless network, then only consider a router which offers higher bandwidth.
Technology
We can see several technical terms associated with Wireless routers, most of them are not easily digestible for a common user. Some set of rules and standards for setting up a Wireless network in 2.4, 3.5 and 5 Giga Hz frequency bands. These standards maintained and controlled by IEEE and all WiFi products must comply with the standards. Over a period of time the IEEE standards know as 802.11 for wireless connectivity have been amended and improved with new versions. 802.11a, 802.11b, 802.11g and 802.11n  versions refers to this.
802.11a : Operates in 5 GHz band  with a data rate of 54Mbps. Main advantage of this amendment is less interruption in the 5 Ghz band. Main disadvantage is poor range due to the absorption by obstacles at high frequency.

802.11b operates in 2.4GHz band with a maximum data transfer speed of 11 Mbps.

802.11 g is the successor of 802.11b amendment with an increased data transfer rate of 54 Mbps. This technology is fully backward compatible with 802.11b devices.

802.11 n amendment is the improvement of 802.11g which provide the data transfer rate from 54 Mbps to 600 Mbps.  Wireless "N" routers brands this technology. You might have came across the WiFi models with the tagline  N150 and N300.
Which one is the best? Obviously the latest amendment is the best . There are four basic type of Wireless routers . Single band "G" type routers, Single band "N" routers, Dual band single radio "N" routers and  Dual band twin radio "N" routers. A dual band 802.11n routers can operate in in 5 GHz or 2.4 GHz bands. What is the significance of this frequency bands and Wireless channels? Several other equipment are also using the same band  such as Microwave ovens, Cordless Telephones etc. Normally comparatively the 5 GHz band is less crowded and very limited type of devices are running in this band hence interference will be minimum. If you have several devices to connect and use  simultaneously such as smartphones, Laptops, tablets, gaming consoles etc, it is always good to go for an 802.11n or "N" type router. An N150 series router signifies usage of 802.11n technology and a maximum data transfer rate of 150 Mbps again remember this 150 Mbps figure has nothing to do with the ISP bandwidth. Let it be single band or dual band, always go for an 802.11n type router because these routers are backward compatible with the devices which still use the old WiFi standards. If you are not starting from the scratch, it is better to cross check the technological compatibility of wireless data cards with the router. If the WiFi adaptor of your PC/Laptop is not based on Wireless N standard, you won't get optimum benefit of that standard.
The 802.11ac Update: This is the latest WiFi standard currently under development. However some router brands already offer 802.11ac. If you want a next-gen router you can go for that but it's a waste of money for a feature that you probably won't be able to use in near future.
Is it worth to invest in a dual band router?
As we discussed earlier, a dual band router operates in two bands viz. 2.4 GHz and 5 GHz. A single band N type router can operate in 2.4 GHz band only. One thing you must keep in mind, almost all commercial WiFi enabled devices like Smartphones, Smartphones, Tablets PCs etc are working on 2.4 GHz band only in this case your dual band router will be a waste. However if your Laptop's WiFi adapter supports 5 GHz band, then it can be an added advantage because 5 GHz frequency band is more stable and less prone to interference. If your existing 2.5 GHz wireless network faces continuous interruption due to the spurious frequencies from some uncontrollable sources, it is worth to try a dual band router with compatible wireless adapters.
Here some popular "N" type routers available in Indian market.
N150 ADSL Modem cum Routers
Netgear DGN 1000 : This router costs Rs 2600 in Flipkart and comes with a combo pack of a USB adapter that you can use with your PC. Without USB adapter it costs Rs 2100/-

TP Link TD-W8151N  and TD-W8951ND– N150 Routers: TP link TD-W815  and TD-W8951ND are TP Link's entry level Wireless Modem cum routers available in India priced Rs 1700/-. This router comes with a 3 years conditional warranty.

D Link 2730 U Wireless Router  : D Link 2730 U is the basic N type wireless router from D Link costs Rs 1900/- in India.

Digisol DG-BG4011N Router: Digisol DG-BG4011N Wireless N 150 Router costs around Rs 2000/- in India.

Belkin N150 Wireless Router: Belkin N 150 wireless router features Multi beam technology, Easy configuration, Attractive design, Four LAN ports, Pre configured security settings etc. Belikn N 150 Router costs Rs 2200/- in India.
N 300 ADSL Modem cum Routers
Digisol DG-BG4300N 300 Mbps ADSL Router: This 300 Mbps router costs Rs 2712/-

Netgear DGN2200 N 300 Router: Netgear N 300 router comes with a very user friendly interface which helps quick configuration. Other features include in built firewall, wireless control button, Dual external antenna, Four Ethernet ports, Push N connect WPS, Parent control etc. This router costs Rs 3600/-

D Link 2750 U :  D Link 2750 wireless 300 N ADSL is a popular model of D Link which costs around Rs 2500/-. Key features include inbuilt QoS, Firewall, WAN/LAN switchable port, Static Routing, USB storage, USB Printing. You can use D Link's DWM-156 HSUPA 3.75G data card with this router to share the 3G internet connection.
Security
Nowadays you need not to be more worried about the security features of wireless routers. All latest WiFi router brands are coming with updated security standards. The most secured WiFi technology is WPA2. Apart from the other security standards WEP (Outdated) and WPA, nowadays the routers feature new added security features like inbuilt firewall, Parental controls, Content filtering etc. Some routers permits multiple  guest accounts with separate PIN through multiple SSID feature.
Connectivity and Configuration options
It's a normal trend that most of the WiFi routers come with 4 Ethernet ports for physical connectivity between the devices that don't have WiFi adapters and a WiFi port to connect with Wireless devices. Some routers have an added USB port also. If you are a tech savvy, then the configuration part won't be a problem for you, but for normal users router configuration steps are not easier. By keeping this factor in mind, router brands supply easy configuration wizard applications to make the configuration part more simple. An installable software supplied along with the router will take care of all configuration steps such as internet connection settings and  WiFi security settings.
ADSL WiFi router with 3G dongle support
We can see that WiFi routers have one more segment known as 3G routers.  You will get stand alone 3G wireless routers very easily in Indian market but an ADSL router with 3G dongle support is not very common. Wired broadband connections are always prone to interruption due to cable cut and other connection degradation issues. If you can't live off the network even for a minute, then these type of routers with 3G dongle support can be a life saver for you.
Netgear DGN2200M N 300 ADSL 2 + Modem Router mobile broadband edition is a such kind of router.  This router provide always available internet connection through the 3G service as a backup. Whenever your ADSL broadband connection fails, connectivity will be resumed automatically through the connected 3G dongle. Netgear DGN 2200 M costs Rs 5175/- in India. I couldn't find any other ADSL Modem cum router with 3G backup in India.
Another Model is Huawei HG556a 3G Wi-Fi Lan Router/Adsl2 :  This is also an ADSL Router with inbuilt 3G backup support which features WiFi hotspot, ADSL 2 Modem, 3G USB dongle internet sharing, File server through USB storage, Four LAN ports, Printer sharing etc. An unlocked version of this model is available in Ebay India  at Rs 2500/-
IP V6 support
The whole internet world is discussing about IP Version IV drain out. Computers, Operating systems and other network components are being updated to IP version six. No more new IP version IV addresses are available for websites. Within a short period we will see a rapid conversion process from IP version IV to version VI, hence it's advisable to go for a router with IP version VI support. Nowadays most of the new router models are IP V6 compatible, hence no worry on that.
Additional Features
SD card/ USB flash drive support: This feature permits you to share/stream files from your SD cards/USB flash drives.  This can be utilized as a network storage drive ( Your own mini cloud storage system!!). Certain router permits printer sharing also through this USB port. You can setup a network printer with this feature.

Bandwidth monitoring and control–   If you want to control the bandwidth usage of each devices connected to your Wireless router, this inbuilt bandwidth control mechanism will help you.

Inbuilt Firewall and Parental Control. Firewall of a router makes a protective boundary wall around your network with certain filtering rules and guidelines. A good firewall is very much essential to protect your wireless network from the threats like Denial of Service (DoS) attacks,  Intrusion, Spoofing attacks etc. Parental control system of routers help you to restrict the internet usage of your children by allotting  time slots and blocking social networks, porn and gambling sites. The URL filter feature exclude/include the access of a list of sites which are stored in your router.
Warranty and after sales support
One of the most important factor which you must take care before purchasing an ADSL WiFi router. As an actively used electronic device, several external factors such as faulty power supply, telephone line faults, lightening etc can kill your router. Before buying a router just cross check the availability of their service center near to you. Imported routers are always attractive with awesome features but if something goes wrong, may take weeks to get it repaired/replaced.
Budget
You can purchase an ADSL WiFi router starting from Rs 1200/- More money more features. Purchasing WiFi router from your ISP is also a good option in terms of economy. One thing you must keep in mind- Don't invest in a premium high ended ADSL router for the features that probably you are never going to use.
Poll