Things you need to know before buying a Tablet PC
March 5, 2013 | by techlineinfo.com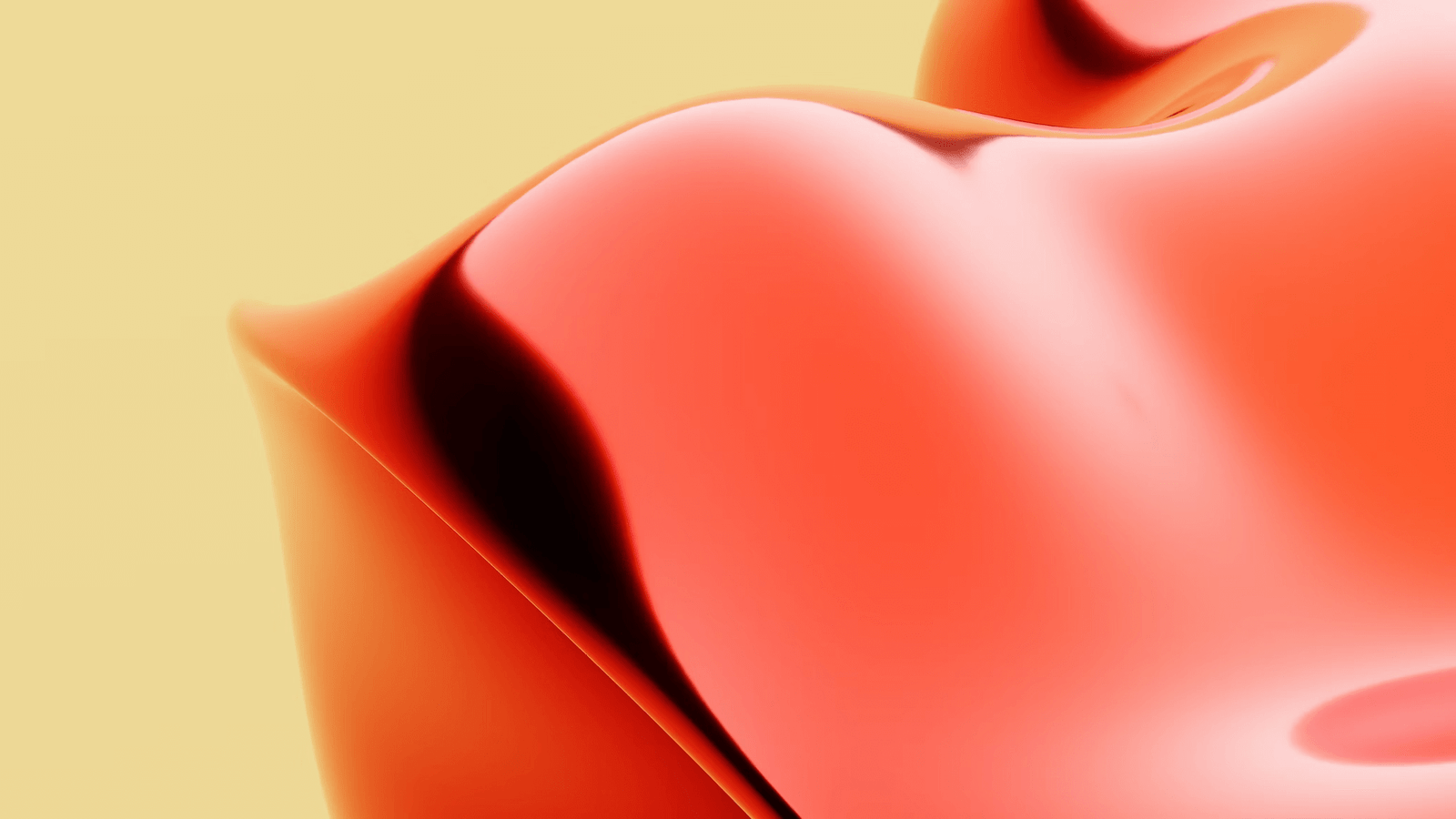 Technology has evolved faster than the speed of light. Who would have thought that the first computers, which were as big as a room or two and had barely the computing power of a handheld calculator, could now fit into the palm of your hand and boast if an exponential increase in computing power?
The giant computers of the old days were used to solve some very serious mathematical problems. But today's handheld devices are even more powerful and versatile since they have the capability to be used not only for calculations but also for office work and daily entertainment.
The market is full of tablet personal computers ready to be taken home, making shopping a daunting task. If someone is on the prowl for a new tablet PC or for another tablet PC, it would be wise to ask for advice before going out shopping as this can save you time and money – it can save you from frustration too.
The Basics
A tablet PC is a cross breed between a smartphone and a personal computer. It is thin and compact, lighter than a laptop and thus can be carried around while performing the duties of a personal computer. A tablet PC's screen usually ranges in size from 6 inches up. It has a touch screen and is most commonly multi-touch capable. It can be used with or without a physical keyboard, and with or without a stylus pen input. Most of the tablet PCs available today have built-in cameras ready for use to record memories with just a touch of the screen.
In today's fast paced world where everyone and everything seems to move at breakneck speed, a tablet PC is practical. It lets one check e-mails while on the way to work, play games while waiting in line, video chat with friends while sipping your favorite tea in a café, listen to music while strolling in the park, watch movies while out on a camping trip, or read a newly released e-book before bedtime.
The Inside Scoop
A good tablet PC has to have good hardware. The processor is the heart of the device and it dictates the speed and power of a tablet PC. The faster the processor or the more cores it has, the better the functionality. A quicker processor is better for device navigation, office work and for playing complex games.
Tablet PC processors can be categorized into two basic types based on their architecture. First up is the ARM processor. ARM is an acronym for Advanced RISC Machine, which uses the Reduced Instruction Set Computing architecture. These processors are most known for their use in mobile devices like cell phones. But recent upgrades in performance allow them to be used in tablet PCs while keeping the ARM processor's renowned battery conserving capabilities.
The other competing architecture is the x86 family of processors which is produced by Intel and AMD or Advanced Micro Devices. The x86 architecture is well known because most personal computers use this architecture. Improvements in the design of X86 processors have allowed manufacturers to scale down the size of the hardware to fit tablet PC's whilst providing acceptable battery life.
Here are some of the latest tablet PC ARM processors:
Most consider the best ARM processor in the market to be Apple's A6X. It is the hardware Apple uses for their 4th generation iPads. It also includes a quad-core PowerVR SGX 554MP4 GPU making it optimal for games that are rich in graphics.
The Tegra 4 Super Chip Processor is the newest offering by Nvidia. It has a quad-core ARM Cortex-A15s which optimizes a device's battery life, offers better and more detailed visuals for games, and high-speed internet surfing. This super core can also make high dynamic range photography with your tablet PC built-in camera a possibility.
Samsung's Exynos 5 is an ARM Cortex-A15 CPU. It has 1.7GHz speed and a Mali-T604 GPU with full HD capability for multimedia needs. It also boasts of the latest in android security technology.
Here are some of the latest x86 processors:
Intel is known for its innovative processors. The Atom Z2760 or known by its codename Clover Trail is an x86 processor and is the brain of the Lenovo Thinkpad 2, Dell Latitude 10 Enterprise, and the Asus Vivo Tab. This processor boasts of two cores with 1.8GHz speed. It has excellent data security features and it requires low power to run. It gives the devices it is installed on a 10-12 hour battery life. It is intended to be used with Microsoft Windows 8 software.
AMD's Z-60 APU processor is AMD's competition for Intel's Atom Z2760. With a 1.0GHz speed and two cores, it is targeted for tablet personal computers that use Microsoft Windows 8.
x86 devices consume more power than the ARM types. Consuming more power means more heat is expended, this makes tablet PC's with x86 processors bigger than its ARM counterparts and usually more power hungry.
Storage Capacity
A good memory gives a person the ability to recall events, ideas, directions, and other details. A good memory on a tablet PC gives the device the ability to become big, not in weight or size but with applications, pictures, videos, and other data. It is important to choose a device with a storage capacity that will fit, first, your needs, and second, your wants. A tablet PC will need at least 16 GB of memory to fulfill the multimedia and application wants of the average Joe.
A device like the famous Apple iPad has variants with a memory offering of 16, 32, or 64 GB. The Samsung Galaxy Tab has a 16 or 32 GB choice. Amazon Kindle Fire has an 8 GB internal storage. The Lenovo Thinkpad Tablet has 32 or 64 GB memory to choose from.
The Operating System
A tablet PC's operating system acts like an interpreter between a human and the tablet's hardware. It interprets human speak to computer speak and vice versa and that's why it is important to choose an operating system that would be the right fit between user and device. The two most popular tablet PC operating systems are Apple iOS for the Apple iPad and Google's open source Android OS. Microsoft just entered the market with their launch of the tablet PC oriented Windows 8 OS.
Most tablet PC devices out in the market are equipped with the Android operating system. This operating system is developed by Google and because of this it is compatible with widely used Google extensions or applications such as Google maps, Google docs, and Gmail. Android, being an open-source operating system, is the preferred operating system of choice for techies because of its customizability and the open source nature of the OS.
It is also accessible for the less tech-savvy due to its intuitive touch screen nature, though there are a few issues with stability which require frequent updating. Because it is open source and free, Android has become available to even low end devices which makes getting an android device that fits your budget easier.
There are a lot of applications available for download for the Android OS thru the Google Play Store, and more often than not the applications on display are usually free to download which makes the Android OS more attractive for those on a budget.
The Apple iOS is the easy-to-learn operating system developed by Apple. It is compatible with Apple's big directory of applications, music, movies, and podcasts, called iTunes. iTunes has made categorizing the stored data on your device uncomplicated. The Apple App Store is Apple's answer to Google Play, and there are a lot of applications available for download. It should be noted that there are less free applications available for download compared to the Google Play Store.
Windows 8 or Windows RT operating system is a newcomer to the tablet PC operating system scene. It makes Microsoft Office available and accessible while on the go. When a PC is downsized to a tablet PC with an operating system that is still in its infancy one can expect that it might not perform as well as the other OS' that has been in the market for a long time. And because it's still new, the number of applications available that are compatible with Windows 8 are fewer when compared with what's available for Google Play Store or Apple iTunes.
If you are used to iOS or Android, Windows 8 for the tablet PC will take some getting used to due to the different way Microsoft has engineered the user interface. But if you want a tablet PC which lets you take your favorite windows applications with you then this OS is for you.
Features
Another thing that will be helpful to know before buying a tablet PC are the features you need.
With different brands and models of tablet PCs come a humongous variation in their offerings. When choosing the right tablet PC one should be aware what their needs for buying are so that one can opt for a device that has the features that will meet that need.
For the Visually Driven
The size of a tablet PC will be determined by the size of its screen. For visually driven users such as photographers and other artist types, a bigger screen can make their work effortless. They can draw easily using a stylus pen or edit photographs without straining to see minuscule details.
The visually driven will also enjoy a high megapixel built-in camera. There are tablet PCs out there that have this feature like the HTC Flyer. It has a 5 megapixel camera. Samsung's tablet PCs also have a high megapixel camera ranging from five to eight megapixels. Some tablet PC cameras have optical zoom functions, this will usually suffice for everyday photography.
Movie lovers will benefit from a tablet PC with a huge screen and high screen resolution. A tablet PC with a big screen and HD screen resolution makes watching movies anytime anywhere a convenience.
The Front Camera Addict
For those who getting in touch through video chat is necessary, a tablet PC with a front camera is a must. A front camera will enable users to see the tablet screen while video chatting with someone. For those who love taking self-portraits, a front camera will make the experience enjoyable. No more out of focus, off the screen, bad pictures.
The Enthusiast
For folks who are looking for a tablet PC that can store their collection of music and movies, the iPad will work best. With this tablet PC you can store, manage, and download songs, movies, and game files through Apple's iTunes and App Store. The iTunes library is a good, no fuss organizing tool for multimedia.
The Business People
If the prime reason for getting a tablet PC would be to have a portable office with you it would be best if you look for a device that uses the Windows 8 OS so you can use Microsoft Office anytime. Using Microsoft Office has its advantages if you primarily use a PC with Microsoft Office at home or at the office to do work since the file formats are compatible.
The Reader
A book lover must ensure that the tablet PC has a good e-book feature where the reader can customize the text size, font, and brightness to their preference. Bookworms will find reading through a tablet PC pleasurable if it has a backlight screen. The backlit screen will not hurt the eyes. This is also desirable for those who love spending long hours surfing the web.
Additional Features:
The Text Recognition Software
For those who are more at ease with using a stylus than a keyboard when entering notes, a tablet PC with text recognition software is heaven-sent. This type of software will make entering different symbols a jiffy.
Connectivity
A good tablet PC no matter the brand or model should at least have some basic Wi-Fi connectivity.  Having Bluetooth capability for easy file sharing or transferring is also desirable.
These are some of the tips on buying a tablet personal computer. First know your purpose for buying, second know about the technical details and different operating systems, and lastly, know which features will work best for your needs.