Three Types of Websites That Can Save You Money
February 21, 2011 | by techlineinfo.com
There are various websites that can really help you ave money. Here are the most useful of them!
Coupon Code and Deal Aggregators
Social Bookmarking Sites
User generated sites are becoming a large part of the online experience. Social bookmarking sites, such as Reddit or Digg, have surged in popularity. These allow the users to post links or articles, which are then voted on to be bumped onto the first page. You can also comment on websites like this, which can be a great way of finding out what others think.
When it comes to deals, there are social bookmarking sites dedicated to shopping deals. The comment and voting system works in the same way, which can give you the chance to see some of the best rated on the web. The only problem with this is that some good deals can get less exposure, pushing it to the bottom of the barrel. But this can be overcome by checking the lower voted deals.

Freebie Databases
There are some sites that have been created to gather all freebies being listed on the net for you to browse. It takes these deals and breaks them into categories so they are simple to navigate and find. This is much simpler than using a user generated site like a forum, as you only have to got to one place and search through what has been collected.
Of course the downside to this is that it isn't always easy to find freebies that last and that are genuine. Most of what you find will be a free sample of some kind, and some will never arrive. Others are marketing gimmicks, and so you will be put on an email list. Read the fine print of any offers carefully.

Coupon Code Directories
You know how when you are a member of a company email service or special list they will send you coupon codes? While adding them to Facebook or signing up for a weekly email is a great way to do this, it gets tiresome having to follow by them all. A coupon code directory is a website that finds them for you, then gives daily updates from online stores all over the web. They are easy to use and convenient.
Saving money can be easy, thanks to the many sites that have popped up, dedicated to rounding up deals and freebies from around the web and storing them just for you. They are a much more convenient source than searching them all out yourself, and could show you a few offers you wouldn't have seen otherwise. Be sure to add the ones above to your bookmarks and start saving for the holidays.
Comparison Sites
Apart from sites giving you quick access to coupon codes and deals, there are also various price comparison tools. They aggregate prices from largest online retailers and give you quick comparison tools. PriceGrabber.com is one example.
Besides price comparison, there can be multiple loan and credit comparison utilities. They allow you to save money by choosing the best solutions based on your personal needs, interest rates, etc. HomeLoanFinder is a great example here as it is one of the largest variable home loans comparison tool in the world (mind that it is Australia-based).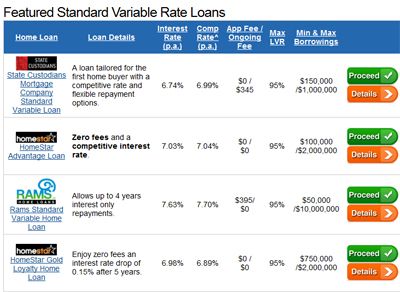 Money Management Apps
In the last few years, companies have released plenty of online budgeting apps to compete with off-the-shelf software. Some of the apps are powerful and comprehensive while others focus on simplicity and ease of use. Whatever you want in an app, there is a budgeting tool that will fill the need. There is no room in the marketplace for an online budgeting app that charges a fee; as of June, 2010, all online budgeting apps are free.
Mint.com
It's reputed to be the best online budgeting application available. It was launched in 2007 by Aaron Patzer. It sold two years later to Intuit for $170 million. Patzer now works for Intuit, running its personal finance group that oversees Mint.com and Quicken Online. Basically, he is in charge of the two most important online budgeting tools on the market. After you sign up, Mint has to aggregate all your account information, so you must provide the login and password for all your online banking sites.
Yodlee is employed to secure this action, which is the same company used by Fidelity and Bank of America. Mint has a planning tab where you set up expense categories, item-by-item, and it will give you alerts when you over spend in a category. It will also roll money over to the next month if you spend less than your budget. The trends tab in the Mint interface gives you access to personal financial reports where you can see spending, income, debt, and other reports. When running your mouse over charts, you get exact numbers and can access more detail, like item-by-item reporting, with a click of the mouse. Reporting includes analytics about the performance of your investment portfolio and can track things like how your net worth is changing over time. It's important to note that Mint.com only works with U.S. financial institutions.
Quicken Online
Previously a paid service, Quicken Online became free in 2008. Intuit owns both Quicken Online and Mint.com, so there is really little difference between the two. Quicken Online 2010 under the management of Patzer has an upgraded interface with better visuals and a modernized setup wizard. This feature makes importing your financial information and budgeting easier. A new summary page makes your financial snapshot easier to understand. Quicken Online now tries to automatically categorize your expenses.
Wesabe
Personal finance meets social networking in this interesting format. Wesabe has ample tools like Mint.com and Quicken Online, but they're coupled with a community that's focused on sharing information. Wesabe gives tips based on your buying habits, and you can participate in social networking forums related to personal finance. Wesabe also has a goals feature to help users track personal financial goals.
Any other money-saving sites? Please share them in the comments!